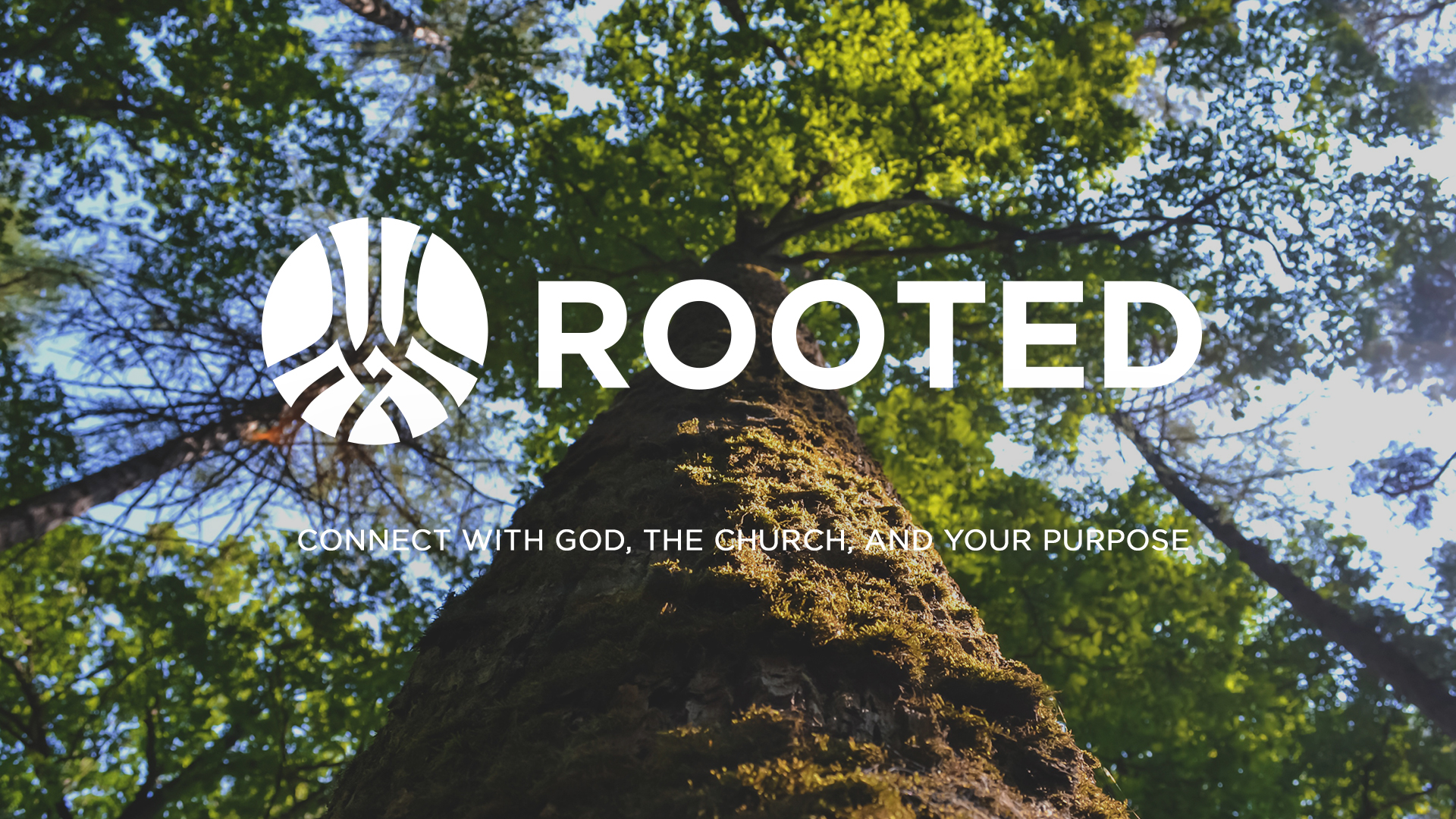 We invite you to join ROOTED and explore the possibilities of a life rooted in Christ! Engage God, your purpose and the purpose of the Church through 10 weeks of personal reading and reflection, weekly group conversations and 3 unforgettable guided experiences.
Colossians 2:6-7: "So then, just as you received Christ Jesus as Lord, continue to live your lives in Him, rooted and built up in Him, strengthened in the faith as you were taught, and overflowing with thankfulness."
Beyond a program, seminar or small group, ROOTED is a catalyst for life-change. ROOTED provokes questions, conversations, and beyond-what-is-comfortable group experiences that are designed to help us find ourselves in God's story. We want everyone to experience ROOTED!
The ROOTED experience redefines how people live life and view their relationship with God and others, giving context to what it means to be a part of something bigger. You will begin to see God in new ways, allowing you to experience a different way of life: community, authenticity and generosity.
Please click on the links below to learn more about the ROOTED experience.
---
FALL ROOTED SESSION
Our next session of Rooted will start on Sunday, September 9th  from 4:00-6:00 pm and runs for 10 weeks. The Celebration Dinner from 6:30-8:30 pm.  Registration will open in July for the Fall session; please contact Mandi Pettikas at mandip@rdf.org for more information.
Cost is $39/participant. Includes study guide, group and experiences materials, and celebration dinner.
Scholarships are available.
Childcare is available for nursery – 5th grade age children. 
Childcare cost is $39/child. Includes 10 weeks of ROOTED, celebration childcare and
celebration meal.
---
QUESTIONS?
Contact Craig Davis, our Pastor of Spiritual Formation & Group Leadership
CraigD@rdf.org