---
Josh grew up in Southern California and graduated from Biola University with a B.A. in Biblical and Theological Studies and a minor in Communication Studies. He began as a Pastoral Intern at Rose Drive the fall of 2018 and then stepped into High School Ministry leadership in March 2019. God has given Josh a deep desire for students and people of all kinds to know that they are loved and prized in the eyes of Christ.
Some of Josh's interests include the hardcore/punk music scene, baseball, basketball, hockey, watching Formula 1 Racing, and football. He is so excited to continue to do life with HSM students as their High School Pastor and is looking forward to the opportunities to love, support, and equip them as they continue to grow personally and in Christ.
---
7-8:30 PM | HSM Room

Wednesday nights in HSM mean crazy fun,
deep connections, relevant teaching,
worship, and so much more! These are
nights you won't want to miss!

9-10:15 AM | HSM Room

Start your Sundays with us as
we encourage one another in our
relationship with God and spend time in
small groups together. Then, join us as we
worship with our church family at 10:30 in
the Sanctuary!
New to HSM? Watch this!
---

Watch for additional Winter Events coming soon!
HSM BROOMBALL
Friday, January 31 | 8:15-9:30 PM | $10
Drop off and pick up at KHS Ice Arena (1000 E Cerritos Ave, Anaheim, CA 92805)
Join us for an icy game of broomball! Grab a stick, wear your sweater, and bring a friend to this sweep of fun! Bring a friend, and their admission is free!
---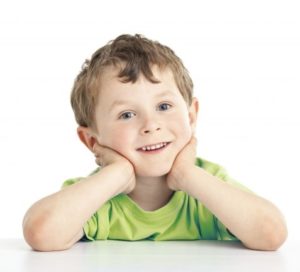 HSM SATURDAY NIGHT BABYSITTING
Saturday, February 15 | 5-8 PM
HSM is giving RDFkidz parents some relief and time to go out on a date! Watch for more details!
---
HSM HOUSE GROUP
Wednesday, February 26 | 7-8:30 PM | Location coming soon!
It's just like a regular HSM Wednesday night, but more homey! We will meet at someone's house every 4th Wednesday of the month for games, movies, and food. Join us at a couch near you!
---
HSM LASER TAG
Friday, February 21 | Time TBD | $15 | LaserQuest – Fullerton
Fight head-to-head with laser guns in a controlled course with barriers and obstacles to duck, dive, and hide behind! What more would you want?! Bring a friend, and their admission is free!
---
Follow us on Instagram!
---
Important Links:
High School 2019-2020 Medical Release Form
---
Contact Us!
Josh Suaverdez, High School Pastor
JoshS@rdf.org
Student Ministry Team:
Craig Davis, Pastor
CraigD@rdf.org
Mandi Pettikas, Pastor
MandiP@rdf.org