---
Josh grew up in Southern California and graduated from Biola University with a B.A. in Biblical and Theological Studies and a minor in Communication Studies. He began as a Pastoral Intern at Rose Drive the fall of 2018 and then stepped into High School Ministry leadership in March 2019. God has given Josh a deep desire for students and people of all kinds to know that they are loved and prized in the eyes of Christ.
Some of Josh's interests include the hardcore/punk music scene, baseball, basketball, hockey, watching Formula 1 Racing, and football. He is so excited to continue to do life with HSM students as their High School Pastor and is looking forward to the opportunities to love, support, and equip them as they continue to grow personally and in Christ.
---
7-8:30 PM | HSM Room*

Wednesday nights in HSM mean crazy fun,
deep connections, relevant teaching,
worship, and so much more! These are
nights you won't want to miss!
*HSM Wednesday Nights are going virtual!
Join us on Zoom on Wednesdays from 7-8 PM!
Email joshs@rdf.org for the Meeting ID and password.

9-10:15 AM | HSM Room*

Start your Sundays with us as
we encourage one another in our
relationship with God and spend time in
small groups together.
HSM Sunday Mornings are going virtual!
Join us on Instagram Live, Sundays at 10 AM for
a quick 10-minute message and time to connect.
Follow us @rosedrivejhm
*Then, watch the main service at rdf.org/live
Sundays @ 10:30 AM
New to HSM? Watch this!
---

HSM WEDNESDAY NIGHTS
HSM Wednesday Nights are going virtual! Join us on Zoom on Wednesdays from 7-8 PM!
Email joshs@rdf.org for the Meeting ID.
---
HSM TEN AT 10
Sundays | 10 AM | Instagram Live @rosedrivehsm
Join Pastor Josh every Sunday morning for a quick, uplifting message on Instagram Live. We might not be able to meet at a physical location, but we can still connect with each other.
---
FOUR AT 4
Monday, Tuesdays, & Thursdays | 4 PM | Instagram Live – @rosedrivehsm
Pastors Josh and Grant will be going live together on Mondays for four minutes of prayer and comic relief. Tuesday and Thursday, join Josh for more prayer and comic relief at 4 PM! See you then!
---
HSM Saturday Morning Hikes
Saturday, May 16 | 9-10:30 AM | Location TBD
Get active and breathe in the fresh outdoor air with us as we walk around in God's creation! We'll meet at a trailhead near you and embark on a brief group journey around the hills of Placentia/ Yorba Linda.
---
HOUSE GROUP
Wednesday, May 27 | 7-8:30 PM | Location coming soon!
It's just like a regular HSM Wednesday night, but more homey! We will meet at someone's house every 4th Wednesday of the month for games, movies, and food. Join us at a couch near you!
---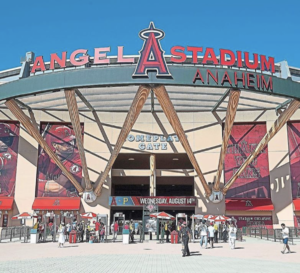 HSM Angel Game All-Nighter
Watch for a new date coming soon!
A baseball game and a night full of games, snacks, and movies! Why wouldn't you want to come!? Bring a friend, and their admission is free!
---
HSM SUMMER CAMP
Sunday, July 26-Friday, July 31 | Forest Home | $550 includes bus transportation
HSM Summer Camp at Forest Home is the place to be for an unforgettably fun week! Step away from the busyness of life and plug into high-energy worship, deep discussion, incredible views, intense games, zip lining, kayaking, the infamous Mud Bowl, Giant Swing, laser tag, campfires, and more! Grow deeper in the knowledge of who you are, who God is, and how that impacts your world this summer. We can't wait! Limited spots available – $200 reserves your spot!
---
Follow us on Instagram!
This error message is only visible to WordPress admins
Error: The account for rosedrivehsm needs to be reconnected.
Due to recent Instagram platform changes this Instagram account needs to be reconnected in order to continue updating. Reconnect on plugin Settings page
Error: No posts found.
Make sure this account has posts available on instagram.com.
Error: admin-ajax.php test was not successful. Some features may not be available.
Please visit this page to troubleshoot.
---
Important Links:
High School 2019-2020 Medical Release Form
---
Contact Us!
Josh Suaverdez, High School Pastor
JoshS@rdf.org
Student Ministry Team:
Craig Davis, Pastor
CraigD@rdf.org
Mandi Pettikas, Pastor
MandiP@rdf.org