---
I was born and lived in Orange, CA for the majority of my life. I have been married to my beautiful wife, Kristin, for one year and we reside in Brea. I graduated from Biola University in 2018 with a B.A. in Rhetorical/Interpersonal Communication and a Minor in Biblical/Theological Studies. The Holy Spirit has interwoven a deep desire to love and reach junior highers for the Kingdom. I love sports of ALL kinds, and have played basketball my whole life! If you were to observe my wife and me for a weekend, you would find us playing basketball, hanging out with our friends or family, enjoying a well-written TV show, or having a dance party to our favorite tunes. I am thrilled and grateful that God has brought my wife and me to Rose Drive to serve you amazing people and this wonderful community; I look forward to meeting you!
---
7-8:30 PM | JHM Room*

Jump in with nights of fun group games, praise band worship, LifeGroups,
and dive into good discussions with LifeGroup leaders!

*JHM Wednesday Nights are going virtual.
Join us on Zoom Wednesdays from 7-8 PM. Email GrantH@rdf.org for the Meeting ID.


9-10:15 AM | JHM Room*

Engage in fun, energetic games together as a group, an in-depth message, and a time for the students to reflect with worship and prayer.

*JHM Sunday Mornings are going virtual!
Join us on Instagram Live, Sundays at 10 AM for
a quick 10-minute message and time to connect. Follow us @rosedrivejhm
New to JHM? Watch this!
---
JHM WEDNESDAY NIGHTS
Wednesdays | 7-8 PM | Zoom
JHM Wednesday Nights are going virtual! Join us on Zoom Wednesdays from 7-8 PM and let's connect! Email GrantH@rdf.org for the Meeting ID.
---
 TEN AT 10
Sundays | 10 AM | Instagram Live – @rosedrivejhm
Join Pastor Grant every Sunday morning for a quick, uplifting message on Instagram Live. We might not be able to meet at a physical location, but we can still connect with each other.
---
FOUR AT 4
Monday, Tuesdays, & Thursday | 4 PM | Instagram Live – @rosedrivejhm
Pastors Josh and Grant will be going live together for four minutes of prayer and comic relief on Mondays. Tuesday and Thursday, join Grant for more prayer and comic relief at 4 PM! See you then!
---
PE WITH PG 
Mondays & Thursdays | 2 PM | Instagram Live – @rosedrivejhm
You may not know, but before being hired at Rose Drive Pastor Grant worked part-time as a personal trainer . (He has a deep background and love for personal training.) He LOVES P.E. and will share some fun tips for you AND your students to get your energy out at home.
---
JHM BROOMBALL BOOGEY
Wednesday, May 13 | 7-9 PM | $20 | KHS Ice Arena
Come on out for a night on the ice as we slip-n-slide at KHS Ice Arena. Bring your friends for an epic night filled with laughter, hilarious ice fails, and wonderfully good time.
---
JHM CATCH YOU ON THE FLIP SIDE!
Saturday, June 6 | 6-9 PM | FREE
This night is specifically for 8th grade students. This is a Father/Son, Mother/Daughter event (or Guardian, Father, or Mother figure in the student's life.) Save the date!
---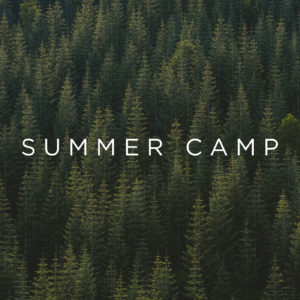 JHM SUMMER CAMP (for incoming 6th-8th graders)
Sunday, July 26-Friday, July 31 | Forest Home | $550 includes bus transportation
JHM Summer Camp at Forest Home is the place to be for an unforgettably fun week! Step away from the busyness of life and plug into high-energy worship, deep discussion, incredible views, intense games, zip lining, kayaking, the infamous Mud Bowl, Giant Swing, laser tag, campfires, and more! Grow deeper in the knowledge of who you are, who God is, and how that impacts your world this summer. We can't wait! Limited spots available – $200 reserves your spot!
---
---
Important Links:
Junior High 2019-2020 Medical Release Form
---
Contact Us!
Grant Herbold, Junior High Pastor
GrantH@rdf.org
Student Ministry Team:
Craig Davis, Pastor
CraigD@rdf.org
Mandi Pettikas, Pastor
MandiP@rdf.org