Sharing and living out the Good News with all people, empowering them to do the same. 6th-12th grades bring some of the most unique challenges, joys, and opportunities for students. Here, at Rose Drive Friends Church, students' relationships with Jesus will be formed by Biblical teaching, LifeGroups, Worship, Service, and Fun!

WEDNESDAY NIGHT | 5/10 | ON YOUR OWN NIGHT
This Wednesday STM will not be meeting in our regular way but students will be meeting in various locations with their group leaders for On Your Own Night. Feel free to connect with your student's small group leader for additional details. The groups will be as follows:
• Sandee's group: Tri-City Park
• Christian's group: Rose Drive Friends Church Gym
• Paul's group: Rose Drive Friends Church sports fields
• Andrew's group: The fields along with Paul's group
• Sam's group: BJ's for Pizookies
• Danica and Cassie's group: Color Me Mine in Brea
---
Student Ministries Game Nights
Fridays, April 14, 28, May 12 & 26 | 6-9 PM | Youth Rooms | Free
Come for board games, video games and hangz! Bring your friends! Questions? Contact Paul Diego at PaulD@rdf.org!
---
STM Video Competition 
May 31 | 7-8:30 PM | Youth Rooms | Free
Join us for food (drinks, appetizers, desserts) and a great night celebrating our student's small group videos. Signups for food and drinks will be coming soon
---
STM Summer Camp (6th-12th Grade) 
August 7-12 | $675 | Hume So. Cal (Running Springs, CA)
After gathering feedback from students and families, we are excited to partner with Hume SoCal this year for Summer Camp. We're thrilled for students to experience Hume SoCal's new facilities and to offer this experience more than $100 dollars discounted from last year's price.
*Camp Registration is FULL!*
You can sign up for a spot on the wait list and we will do our best to request more spots from Hume So. Cal. Any additional spots we receive will be given "first come first serve."
---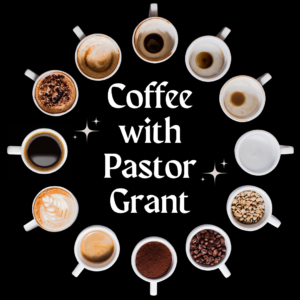 Coffee with Pastor Grant – for Next Gen Parents!
Ongoing | Sign-Up via Email| Free

This is a space for parents to connect with our new RDF Church Student Ministries Pastor – Grant Morgan. He's here as a resource for the Next Gen parents along with your students. He's always willing to sit down and chat about our ministry, life, or anything else that parents may want to connect about. If you would like to schedule a time please email Grant at grantm@rdf.org
---
WEDNESDAY NIGHTS:
Our Wednesday night structure has kicked into full gear! Doors open at 6:30 PM; the program will run from 7-8:30 PM. Wednesday nights are fully loaded with a café, lots of time to hang out, gym games, worship, teaching, and life groups! We start a little after 7 PM, but the doors are open and the café will be running at 6:30 PM for students to make full use of the youth rooms!
Students (6th-12th grade):
Sundays 10:30-11:30 AM
Join us in the Youth Rooms (E001 and E012) for a time of Biblical teaching, community & fun!
Wednesdays 7-8:30 PM*
Meet in the Youth Rooms (E001 and E012)
*Doors open at 6:30 PM for students to hang out.
Sign up to receive Parent emails and information about Student Ministries.

Grant Morgan | Student Ministries Pastor | grantm@rdf.org
Paul Diego | Student Ministries Event Coordinator | pauld@rdf.org