MOPS – Mothers of Preschoolers
Every other Friday, beginning February 10 | 9-11 AM | Center Bldg. | $65 Mom, $35/child
MOPS is great place for moms who are pregnant, in the adoption process, or have kids (Infant – PreK). Enjoy a delicious breakfast, get a chance to meet and/or catch up with other moms who understand and relate to the daily life of motherhood, and hear great speakers who will inspire and motivate you. Come laugh and unwind with us! Please click the button below for additional details and to register.
---
CONGREGATIONAL MEETING
Sunday, January 29 | 1 PM | Sanctuary
Join us as we celebrate together what God did in 2022. We will be talking about where He is leading us in the coming months, hear a budget update, and approve church leadership. All are invited to attend. Childcare will be available through 3rd grade.
---
ROOTED
Saturdays, February 4 – March 25 | 4-6 PM | Conference Room | $25
ROOTED is designed to connect you with God, Rose Drive Friends Church, and your purpose in unexpected, life-changing ways. If you are newer to Rose Drive Friends Church, ROOTED is a great way to get connected! Throughout the 8-week journey, you will learn from scripture, listen to God and share in conversations about life and faith. ROOTED meets weekly with a small group of people to talk through the week's readings, journal entries and prayer. After 8 weeks, ROOTED groups gather at a Celebration Lunch to witness how God is working to connect you with your passion, purpose and community. Click HERE for additional information and to register.
---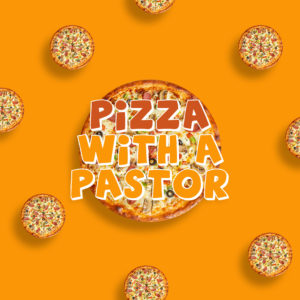 PIZZA WITH A PASTOR
Sunday, April 23 | 11:45 AM-12:30 PM | Fireside Room | Free
Are you newer to Rose Drive Friends Church? If so, we'd love to treat you and your family to lunch! At this casual and fun opportunity, you'll meet some of our pastors, church staff and leaders, and find ways to get connected here! Meet us in the Fireside Room, on the SE side of the gym building, across from the main Sanctuary patio. We're excited to get to know you better! Please register below.
To learn more about additional ministry opportunities, events, and ways to connect, please subscribe to our weekly eNewsletter. 
---
WEEKLY CALENDAR:
MONDAY 1/23
8:00 pm – Adult Basketball, Gym
TUESDAY 1/24
10:00 am – Women's Renewed Bible Study, D108
WEDNESDAY, 1/25
9:30 am – Women's ReJOYce Bible Study, Center Bldg.
4:00 pm – Food Ministry Distribution, Center Bldg.
7:00 pm – Student Ministries Wednesday Nights, Youth Rooms (Doors open at 6:30 PM)
7:30 pm – Midweek Bible Study, Zoom
FRIDAY, 1/27
6:00 pm – Student Ministry Game Night, Youth Rooms
SATURDAY, 1/28
8:30 am – Food Ministry Distribution, Center Bldg.
SUNDAY, 1/29
9 and 10:30 am – In-person and Livestreamed Worship Service, Sanctuary, Patio, rdf.org/live
9 and 10:30 am – RDFkidz Programming (Nursery-5th grade)
10:30 am – Student Ministries (6th-12th Grade), Youth Rooms (E001, E012)
1:00 pm – Congregational Meeting, Sanctuary
An inherent risk of exposure to COVID-19 exists in any public place where people are present. COVID-19 is an extremely contagious disease that can lead to severe illness and death. By attending any Rose Drive Friends Church sponsored events, you voluntarily assume all risks related to exposure to COVID-19.